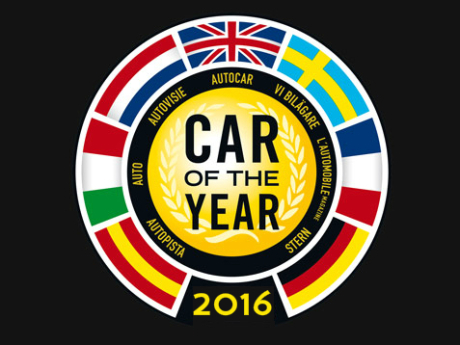 Brussel
-Panitia perhelatan pemilihan mobil terbaik di Eropa atau European Car of the Year 2016 telah mulai bekerja. Kini, 41 mobil yang beredar di Eropa telah terjaring sebagai kandidat untuk merebut mahkota mobil terbaik tersebut, dan juaranya diumumkan di ajang Geneva Motor Show, Maret 2016.
Seperti dilaporkan Worldcarfans, paniti menetapkan syarat, mobil yang bisa mengikuti ajang itu adalah mobil baru yang saat ini mulai dijajakan atau akan dijajakan di wilayah Eropa pada akhir tahun 2015 ini. Syarat lainnya, mobil itu dipasarkan paling sedikit di lima negara di kawasan Eropa.
Setelah kandidat terjaring, akan diseleksi mulai 1 Desember mendatang. Dari 41 kandidat tersebut disaring menjadi 14 finalis dan diumumkan pada 14 Desember.
Setelah itu para juri akan bekerja ekstra untuk mendapatkan satu mobil terbaik di kawasan Eropa dan beberapa mobil terbaik di kategorinya. Pemenang itu diumumkan pada Maret 2016 di hajatan pameran mobil Jenewa 2016.
Berikut ini 41 mobil yang masuk daftar kandidat mobil terbaik Eropa 2016.
1. Alfa Romeo Giulia
2. Audi A4
3. Audi Q7
4. Audi R8
5. BMW X1
6. BMW 7-Series
7. Ferrari 488 GTB
8. Fiat Aegea
9. Ford S-Max / Galaxy
10. Ford Edge
11. Ford Mustang
12. Honda Jazz
13. Honda HR-V
14. Hyundai Tucson
15. Infiniti Q30
16. Jaguar XE
17.Jaguar XF
18. Kia Optima
19. Kia Sorento
20. Land Rover Range Rover Sport
21. Mazda2
22. Mazda CX-3
23. Mazda MX-5
24. McLaren 570S
25. Mercedes-Benz GLC / GLC Coupe
26. Mercedes-Benz GLE / GLE Coupe
27. Mercedes-AMG GT
28. Opel Karl
29. Opel Astra
30. Renault Talisman
31. Renault Espace
32. Renault Kadjar
33. Ssangyong Tivoli
34. Subaru Levorg
35. Subaru Outback
36. Suzuki Vitara
37. Škoda Superb
38. Tesla Model X
39. Toyota Mirai
40. Volkswagen Touran
41. Volvo XC90